Short-term Abroad Opportunities (Winter) 2022/23
Participating in a short-term abroad programme is a great way to immerse yourself in fruitful learning with professors from Japan, South Korea, France, Germany and USA to connect with international students worldwide. You are recommended to choose your favourite programme and apply with the host institutions directly. Some winter programmes offer in-person/hybrid learning options, please note that our office will only provide financial assistance to students who will be joining in-person programmes.

IAO is happy to connect students who will join the same online winter programme, as togetherness and mutual support can have a positive impact on your learning progress. If you would like to learn with other HKU students and be better prepared for your winter programme, please register with us by December 31, 2022.
---
Points to Note Before You Apply

If you plan to transfer credits that contribute to your degree, you will need to crosscheck with your faculty on the arrangement to facilitate your timely graduation

To participate in the SAO programme, you will need to apply to the host institution directly and also complete the IAO Registration for Winter Study Abroad Programmes. Your registration at HKU will enable you to be considered for funding support and gain access to fellow students' contacts, insurance and other partner benefits offered by host institutions.

Application deadline for each programme varies, please refer to the host institution's programme page for the application deadlines.

Some SAO programmes in Winter 2022/23 are yet to be confirmed if the programme will be conducted in a virtual or physical format. You are reminded that the teaching mode and availability of the programme are subject to change. Please visit the programme websites for more information on the latest teaching arrangement.

If a programme offered by a partner institution that you wish to join is not listed under SAP/SAO, please send the details for our review. Once a programme is listed on our website, you can join it with funding support from the University (subject to the eligibility requirements specified by HKU).
---
Programme Details

You may refer to the available Winter Programme list below, host institutions offer a wide range of disciplines for different students.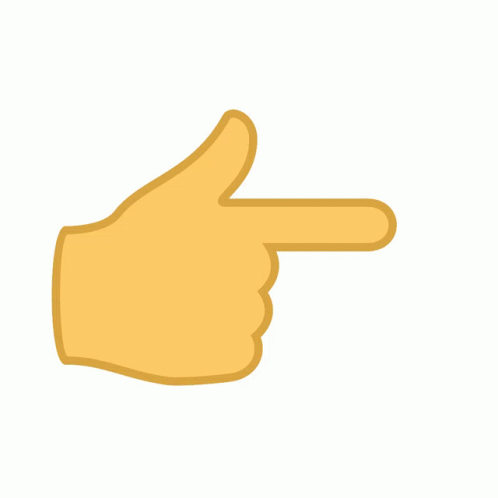 SAO Winter Programme List 2022/23
---
Programme Highlights
Sophia University, Japan
Since 2014, Sophia University's January Session has provided students from around the world with the opportunity to learn unique aspects of Japanese Studies in a comprehensive and intensive manner amongst a lively cosmopolitan community.

Korea University, South Korea
Participate in the newly reformatted KU International Winter Campus, including both online and in-person learning experiences. Online classes will be delivered via live streaming with recordings available on-demand. In-person classes and extra-curricular experiences are available for those students who are able to attend in Korea.

*Early bird tuition fee discount is available, please check details on the host university's website

Yonsei University, South Korea
Winter Abroad at Yonsei is a 3-week programme focusing on academic achievement with various courses such as AI & Design, Contemporary Korean Cinema and Society, Korean Language and Literature, Phyton Programming, Computer Graphics etc. All studies except on-demand courses are conducted only in-person, but may change to online depending on the COVID-19 situation.

*Early bird tuition fee discount is available, please check details on the host university's website
Humboldt-Universität zu Berlin
Humboldt-Universität zu Berlin is one of the leading higher educational institutions in Germany and is situated in Berlin's unique and historical city center. With Humboldt Winter and Summer University (HUWISU), the university has offered an intense 2-4 week summer and winter program for over 10 years. It gives students the opportunity to explore Humboldt-Universität, the city of Berlin, and German culture.
The Fund for American Studies
Start the new year at TFAS Santiago with young leaders from throughout Latin America and the United States studying economics, political philosophy and the basis for the rule of law and institutional governance. Accredited through Universidad de los Andes, the two-week-long academic program offers a unique opportunity for young leaders to learn about the political and economic necessities of a free society while exploring the vibrant metropolis of Santiago, Chile.

---
Application Procedure

Step 1 - Apply for the Winter programme through the host institution directly

Different institutions have different application procedures and deadlines.
Please make sure you follow the application procedure of individual institutions and complete their application

Step 2 - Submit the registration with IAO

IAO will connect students who will join the same winter programme.
You can create the application as soon as you plan to apply for a winter programme.
Step 3 - Enjoy your Winter programme!
Step 4 - Post-programme Evaluation
Upon completion of the Short-term Study Abroad Programme, please submit the post-programme report and respond to the evaluation questionnaire by the designated deadline.
---
How to Accept an Offer
Step 1 - Read the Letter of Acceptance and Fill in Reply Slip
1. Read the Letter of Acceptance carefully
2. Complete Reply Slip (Page 4)
Check and make sure all personal information is submitted accurately
Type-written electronic signature is acceptable
3. Save and convert the Letter of Acceptance into one PDF file
Step 2 – Accept the Offer through the Application System
Login to the Outgoing Application System and choose the correct application
Upload the PDF file (Letter of Acceptance) to the system
On the system, click "Accept" the green button to accept the offer
Click "OK" to confirm the offer
---

Application Timeline

Activity

Date

Deadline for registration submission to IAO

December 31, 2022

Release of IAO registration result

(on a rolling basis)

On or before January 15, 2023

Submission of post-programme report

By February 28, 2023

Disbursement of Short-term Abroad Scholarship
or Allowance

March 2023 onwards
---
Financial Assistance for Short-term Programmes

In order to be eligible for financial assistance, students must complete a duration of 2-week or above programme physically at the host institution/organisation and host country. Therefore, financial assistance will NOT be available to virtual short-term programmes this time.

You will be automatically considered for a scholarship or allowance if you apply for SAO. A separate application is not necessary.

In all the merit-based funding provided by the Registry offices in support of study abroad, each student is only eligible to receive the value that equals the largest amount of award throughout his/her undergraduate studies. Should a student receive more than one award, he/she may be required to return the prior award to the University.

General Requirements

Currently a full-time undergraduate student
Completion of the designated short-term programme
Submission of a programme report by the designated deadline
Response to an evaluation questionnaire by the designated deadline

Points to Note for Financial Assistance

Available scholarship/allowance specified in your Programme Offer will be subject to change and subject to programme format.

Financial Assistance

Amount (HK$)

Eligibility

Scholarship for Short-Term

Study Abroad Programmes

10,000*

Fulfil Programme Eligibility

CGPA 3.0 or above as in the first semester of
the academic year of application

Short-Term Abroad Allowance

8,000

Fulfil Programme Eligibility
CGPA 2.0 - 2.99 as in the first semester of
the academic year of application
*Funded under the HKSAR Government Reaching Out Award funds.